Animals2Go Pet Care Services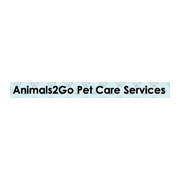 Address
1A Mill Road, Regents Park, Southampton, SO1 4JB
Telephone
02380 571729
About
Animals2Go is based in Southampton and provides all kinds of pet-care services including dog walking, home visits, boarding and pet taxi services. Their specialist pet taxi is fully-fitted to ensure maximum safety and comfort.
Regardless of your pet type or size, Animals2Go's taxi can transport them all. With specially-designed cages at various different sizes, their fully-branded van can be used for transporting your pet to and from the vet, back from the kennels, to the groomers, or anywhere else that you are unable to transport it to.
Small pets such as hamsters and guinea pigs, or larger pets such as dogs can all be transported in Animals2Go's van. The extra storage space ensures that any additional equipment can be transported along with your pet - and obviously water bowls, a first aid kit and beds with rubber matting are supplied for your animal's maximum comfort.
Find Animals2Go on these pages:

Location: Southampton
Categories: Transport For Pets