Glamorgan Pet Shops and Services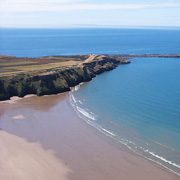 Containing the two South Wales major towns of Swansea and Cardiff, Glamorgan pet shops and businesses are spread all over the county. Lets Go Walkies in Neath will take your dog for some exercise whilst you're out working, and The Gower Veterinary Surgery can deal with most illnesses and problems that affect small animals.
The Tropical Fish Centre also in Neath, and Petwise Aquatics in Pontypridd both have everything needed to set up an impressive aquarium at home, whilst Birdland is a great Glamorgan pet shop that supplies many different breeds of birds. Dog Products Direct is an online based Glamorgan pet shop that sells high quality dog products including fleeces, cages and doggy treats.
POPULAR BUSINESSES
P.O Box 17, Porthcawl, Mid Glamorgan, CF36 3XU
01 656 785542
BrynAwell, Dehewydd Lane, Llantwit Fardre, Glamorgan, CF38 2EN
07908 439226
16 River Street, Treforest, Pontypridd, Glamorgan, CF37 1TD
01443 491433
Unit 2, Crown Buildings, Riverview, Tonypandy, Glamorgan, CF40 1QF
01443 887816
OTHER BUSINESSES
Birdland

231-237 Central Market, Cardiff, Glamorgan, CF10 1AU
029 2037 7013
Healthy Pet Land

37 High Street, Clydach, Swansea, Glamorgan, SA6 5LQ
01792 842203
Lets Go Walkies

22, Wembley, Neath, Glamorgan, SA11 2AT
01639 790057
Penarth Pets

22 Windsor Road, Penarth, Glamorgan, CF64 1JH
029 2070 9111
Pet & Garden Shop

30 Victoria Street, Merthyr Tydfil, Glamorgan, CF47 8BW
01685 386376
Petwise Aquatics

Unit A4, Severn Road, Treforset Industrial Estate, Ponypridd, Glamorgan, CF37 5SQ
01443 858341
The Gower Veterinary Surgery

68 Edgemoor Close, Upper Killay, Swansea, Glamorgan, SA2 7JH
01792 347757
Tropical Fish Centre

1b, Alfred Street, Neath, Glamorgan, SA11 1EF
01639 633507