Denbighshire Pet Shops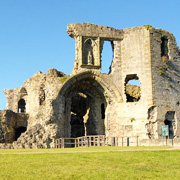 Denbighshire is a small county in the north of Wales with a good mixture of towns and villages that serve the community with all their shopping needs. Real Pets & Exotics as well as The Living Rainforest are both based in Rhyl, the largest of the county's towns. Naturally they both sell a terrific selection of live exotic animals as well as specialist food, cages and heating accessories.
Merlin Animal Rescue near St Asaph works hard to look after dogs (and sometimes cats) that have been abandoned or mistreated. They're always looking for good homes for these distressed animals. Pets First Denbigh sells a great selection of pet food and accessories for most small pets. They also sell cages and bedding as well as offering plenty of free advice.
POPULAR BUSINESSES
St Asaph, Denbighshire, LL17 0AL
07795 946323
OTHER BUSINESSES
Pets First Denbigh

15-19 High Street, Denbigh, Denbighshire, LL16 3HY
01745 813609
Real Pets & Exotics

127-129 High Street, Rhyl, Denbighshire, LL18 1TR
Rhyl Aquaria

4-8 Abbey Street, Rhyl, Denbighshire, LL18 1NY
01745 355595
The Living Rainforest

4 St.Margarets Buildings, Rhuddlan Road, Rhyl, Denbighshire, LL18 2HT
01745 353411