County Armagh Pet Shops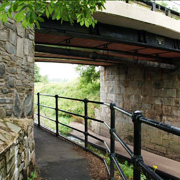 With several large towns such as Newry and Craigavon within its borders, County Armagh in Northern Ireland is a beautiful area with varied scenery. Rushmere Shopping Centre in Craigavon is one of the largest in the region with good representation of the main multiple retailers. Pet owners can find a diverse selection of pet related businesses all over the county, and pigeon fanciers are particularly lucky to have H Beattie and Son in Craigavon. This shop sells a great selection of pigeon food, cages and accessories for this fast growing hobby.
The owners of PetsFarewell Pet and Horse Crematorium in Moira are on hand to deal sensitively with pet owners who may have suffered the loss of a dearly beloved animal. If a pet rabbit, hamster, cat or dog is off colour, Orchard Veterinary Centre in Armagh town is one of many vets that can help you out. Several well stocked County Armagh pet shops include Seagoe Pets in Craigavon and Positive-Paws in Armagh. Exotic pet lovers make straight for Emerald Isles Reptiles in Craigavon for live pet food as well as a selection of snakes, spiders and lizards available for purchase.
POPULAR BUSINESSES
6 Grovehill Road, Moira, County Armagh, BT67 0PW
028 9261 2109
OTHER BUSINESSES
Birch Bark Boarding Kennels

26 Birches Road, Craigavon, County Armagh, BT62 1TL
028 3885 2185
Emerald Isles Reptiles

195 Old Kilmore Road, Craigavon, County Armagh, BT67 9LR
07762 786201
Fishbiz NI

2 Highfield Manor, Craigavon, County Armagh, BT64 3AH
07904 127268
H Beattie & Son

120 Portadown Road, Craigavon, County Armagh, BT62 2JX
028 3884 0486
Orchard Veterinary Centre

59 Loughgall Road, Armagh, County Armagh, BT61 7NG
028 3751 0088
Pet World Armagh

14 Thomas Street, Armagh, County Armagh, BT61 7PX
028 3744 1074
Positive-Paws

7 Abbey Street, Armagh, County Armagh, BT61 7DX
028 3744 1656
Seagoe Pets

19 Seagoe Road, Craigavon, County Armagh, BT63 5HW
028 3833 3873