Carmarthenshire Pet Shops and Services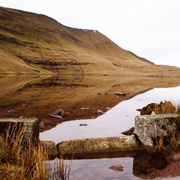 Containing three large towns of Carmarthen, Ammanford and Llanelli, Carmarthenshire in West Wales has many dog, cat and other household pet lovers amongst its population. Whether you need to give your pooch a wash and brush-up at Canine Cutz, or some alternative therapy at Animal Spirits Healing, these Carmarthenshire pet professionals are all dedicated to helping pet lovers get the most out of their favourite animals.
Hafren Stores sell a great selection of pet food, and Purrfect Pet Supplies in Llanelli can sell you almost any pet accessory you could imagine. Safe Pets UK is another pet business based in Carmarthenshire and can help customers with all aspects of problem animal behaviour.
POPULAR BUSINESSES
Tycroes, Ammanford, Carmarthenshire, SA18 3PJ
07813 765647
OTHER BUSINESSES
Ammanford Pet Shop

39b, Quay Street, Ammanford, Carmarthenshire, SA18 3BS
01269 591970
Animal Spirits Healing

15 Norman Road, Ammanford, Carmarthenshire, SA18 2DH
07773 476240
Canine Cutz

59 Bassett Terrace, Pwll, Llanelli, Carmarthenshire, SA15 4DU
01554 778141
Hafren Stores

Station Road, St.Clears, Carmarthen, Carmarthenshire, SA33 4BP
01994 230100
Purrfect Pet Supplies

G1-G4, The Market, Llanelli, Carmarthenshire, SA15 1YF
01554 746722
Spinks Pet Food

44 The Market, Llanelli, Carmarthenshire, SA15 1YF
01554 749224