The Rabbit Retreat
No customer reviews yet. Be the first.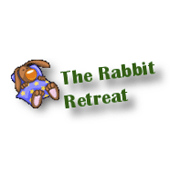 Address
Vernham Dean, Andover, Hampshire, SP11 0LF
Telephone
07840 838489
Contact
Send an email to The Rabbit Retreat now >>
About
The Rabbit Retreat is located in North West Hampshire in the picturesque village of Vernham Dean. This is within easy reach of Andover, Newbury, Hungerford and Amesbury. If you are going on holiday or have an emergency and need a safe place to board your rabbit, guinea pig or other small pet, this is the place for you.
The exceptional boarding facilities comprise of walk-in suites in a heated wood cabin each with a private run. Resident pets will also have turns in the shared run where they have extra room to play and run. Fresh hay and vegetables are provided daily and are given to customerís instructions.
Pick up and drop off times are not fixed, and are arranged on booking by selecting mutually suitable times. Rabbits and guinea pigs are the main small pets that are accommodated at The Rabbit Retreat, but other caged pets such as hamsters and mice are also welcomed. Visitors can browse the website and ask any questions.
Find The Rabbit Retreat on these pages:

Location: Andover
Categories: Pet Boarding Homes