RSPCA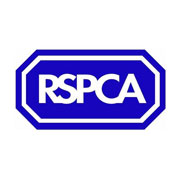 As the largest and oldest animal welfare organisation in the world, the Royal Society for the Prevention of Cruelty to Animals (RSPCA) was founded in 1824, and changed its name in 1840 after being granted Royal status by Queen Victoria. Its respect and popularity is demonstrated by the fact its annual income exceeds £100 million, all of which is raised by voluntary contributions.
All of the RSPCA's work is done with the aim of preventing animal cruelty whether wild life or domestic, and their huge UK network of centres, volunteers and paid employees are kept busy rescuing and rehabilitating any type of animal. Working closely with the police, the RSPCA investigate many cases of animal cruelty and often have successful prosecutions against the offenders.
Often working with smaller but similar organisations abroad, the RSPCA offers training courses and grants to areas in Europe and Asia that are most in need of their support. With teams on standby to help anywhere in the world, the RSPCA can also help with rescuing animals after natural disasters.