DEFRA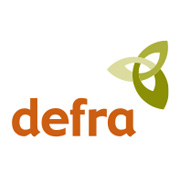 The Department for Environment Food and Rural Affairs (Defra) is a wide reaching Government department that is responsible for a huge range of national and international affairs. These vary from environmental protection, fisheries, agriculture and food standards as well as wildlife and pets. Created in 2001 from the merger of two other departments, there are a number of other Government agencies such as Natural England that work on behalf of Defra.
Not only does Defra provide advice, but creates laws to enforce areas where it is appropriate. In 2006 Defra were responsible for the Animal Welfare Act that covers the welfare of cats, dogs, horses and many other privately kept animals including non-human primates. In 2000 pet owners were allowed to freely travel abroad with their pets providing they fulfilled certain criteria - this led to the creation of the 'pet passport'.
The 'pet travel scheme' was set up to ensure that the UK remained free of rabies, and in its first 10 years of operation over half a million animals were transported to and from the UK without a single case of rabies being reported. Defra are responsible for helping to ensure the happiness and good health of all animal and bird pets, and they have an ongoing process of consultation and producing advisory documents.